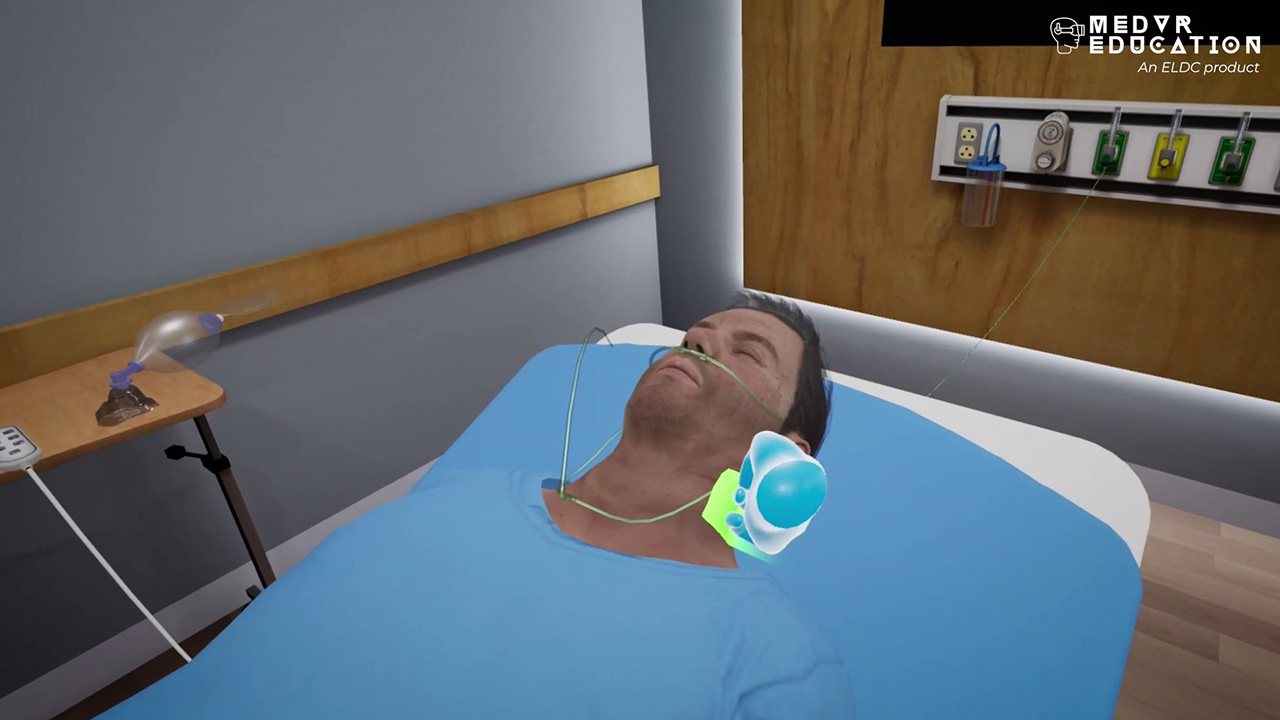 How helpful are virtual reality medical simulations for training and practice?  
Before we answer this question, we need to understand what virtual reality is. 
Virtual reality is a digitally created environment that may or may not be a replica of the real world. In the simplest form, such environments can be accessed on a phone/tablet or a desktop; games like Minecraft and Fortnite being examples of such virtual environments. Users playing these games have experiences impressive levels of engagement and immersion. This is when they access it on handheld devices and the surrounding environment is very much visible for distraction.  
Now imagine completely eliminating the surroundings and allowing the users to step into the virtual world, become a part of it, interact with the environment and objects present in it. It would be like inhabiting an alternate world. Virtual reality is that very alternate world. When integrated into a learning curriculum, VR gives learning a gaming effect and makes it interesting and engaging. 
One stream of education that is very effectively making use of VR is healthcare.
How does VR help in medical training?
Knowledge can be gained by reading books, through lectures, and watching videos. When it comes to applying the knowledge, there is no replacement to practical training. Until not very long back, moulages and practice in the real world as assistants were the only means of gaining practical knowledge. With the coming of VR simulations, learners now have an alternative method of practicing skills.  
Virtual reality medical simulations are proving to be effective and efficient for a number of reasons. 
Practical training: Skills and procedures can be practiced, as in the real world, with the help of affordances in the virtual world.  
Safe environment: Learners are not exposed to infectious diseases when practicing in virtual spaces and no patient is at risk of being treated by a novice. 
Risk-free sessions: Mistakes in the virtual world do not lead to catastrophic results since there are no real patients involved. 
Learn from mistakes: Mistakes in VR training sessions can prove to be learning grounds as learners get to know the consequences it can lead to. 
Repeatable: Learners get the opportunity to practice as many times as they need to. There is no time lag between sessions, nor does it involve additional expenses to create scenarios. 
Multi-dimensional: One case can have different types of complications. VR simulations can mimic all types of complications and provide learners practice in dealing with all situations. 
Confidence building: Practicing in VR is close to real-life experience helping learners build confidence in performing procedures and treating patients. 
MedVR Ed's Virtual Reality Medical Simulations
MedVR Education offers VR medical simulations in three broad formats: 
The training mode handholds learners through the procedure. Steps are spelt out and the learner is expected to perform as instructed. An incorrect step is followed by an instant feedback to help learners identify and understand their mistake. 
The assessment mode follows the training mode. There are no prompts and instructions to perform a procedure. The learner is given two attempts for each step. After two incorrect attempts it is back to the start to begin afresh. 
Open scenarios place learners in the midst of a medical case where the learner has to assess the patient, diagnose the disease, and decide upon the next course of action to adopt. Every open scenario is followed by a debriefing where learners can review their performance. 
[ VR Open Scenario Assessments for Healthcare Training ]
Benefits of MedVR Education Simulations
The benefits of practicing in VR are many but these plus points need to be put to use in the best possible way to help learners derive the most out of them. MedVR Education applies its own unique features to all virtual reality medical simulations and provides the best possible hands-on training that prepares learners to face real-life challenges. 
– Photorealistic virtual environment creates a real-world setup. Learning in realistic environments creates a sense of familiarity and comfort. 
– Haptic feedback bridges the gap between the real and virtual as learners get to feel the real in the virtual. 
– Multiplayer sessions allow users to join from multiple locations to perform one task in collaboration. Users can interact in real-time via voice chat. 
– Voice chat in real-time allows users to work as a team and share knowledge and experiences. 
– Performing the procedure on a virtual patient provides realistic practice scenarios. 
– AI patient assessment allows users to interact with virtual patients as they would with real patients. This provides practice in interacting with patients, a soft skill much required when communicating with ailing patients. 
– Physics-based interactions is an added feature providing real-world experiences as object handling in the virtual space is similar to those in reality. 
– A web-based dashboard presents a performance analysis that enables learners to review their performance and do a self-assessment.  
– Ease of access is assured as all technical issues are managed at the backend by the tech team. App installing, updating, and maintenance is done remotely by the MedVR Ed tech team. 
Every training needs to be foolproof and effective to enable desired outcomes. This is all the more important in the field of healthcare as the lives of patients and families are at stake here. Training in virtual reality provides learners with practical training to practice their skills, perfect them and prepare to step into the real world with confidence and certainty.