About The Course:
Clark, a 51-year-old male, requires an IV insertion as a pre-operative measure. As a nurse, your job is to place the IV correctly and as painlessly as possible. You will also have to remove the IV at the end of the treatment, or when directed by the attending physician.
Insertion of an IV cannula and its removal is a very common procedure that every nursing professional performs on multiple occasions. This VR session on IV insertion and removal provides learners practice in the skill to help them perform it smoothly and with confidence.
Learning Objectives:
Explain IV insertion procedure to a virtual patient
Demonstrate assessing patient's veins for IV insertion
Demonstrate successful insertion and securing of IV catheter using industry standards
Demonstrate removal of IV catheter using industry standards
Explain aftercare instructions to patient
Reference:
Developed in alignment with CDC Guidelines.
Standard 26. Vascular Access Device (VAD) planning. Infusion therapy standards of practice. (2016). Journal of Infusion Nursing.
Infusion Nurses Society. (2016). Policies and Procedures for Infusion Therapy (5th ed.). Boston, MA: Infusion Nurses Society.
Customize Your Program
Get rid of the editor. Adopt in-VR customization.
MedVR Education is bringing to you in-VR customization that will enable you to customize your procedural simulations by making selections from a range of feature choices.
Select patient from a diverse background
Choose preferred virtual environment
Select equipment used in the procedure
Modify difficulty level of the assessment mode
…..many more to come
Multi-player
Sessions
Physics-based Interaction
Core Skills Training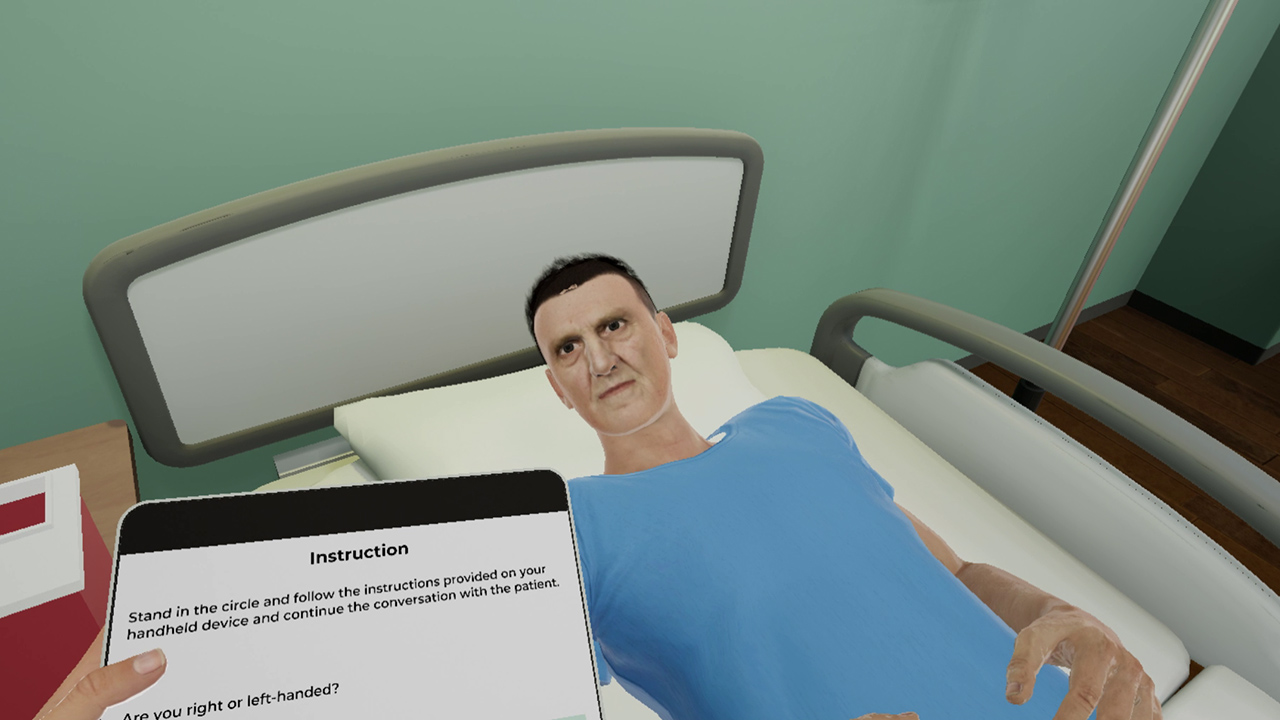 Patient Preparation
A well-planned preparation is followed by a smooth procedure. This is one of the key stages to ensure the preparedness of the healthcare professional as well as the patient. This module involves steps like confirming the patient's identity and selecting the appropriate vein for insertion. The session is enhanced with adequate affordances, realistic environments and a responding virtual patient.
IV Insertion
With the patient's identity confirmed and the vein located, insertion is the next step. This step involves palpating the vein for clear visibility and performing the insertion. Detailed instructions are provided with appropriate affordances required for practice. Haptic feedback provides realistic experiences.
IV Removal
Removal of an IV also requires the same amount of practice as the insertion, calling for extreme care and caution. This module provides practice in removing the IV and applying the gauze over the insertion site. Detailed instructions are provided to guide the learner throughout the procedure. The learner is also provided to safely dispose the extracted IV.
Training
With prompts, guidance and affordances learners are hand-held through the process to practice the procedure in a virtual environment with a virtual patient.
Photorealistic Virtual Environment
Physics-based Interactions
Learn by Doing
Visual Affordances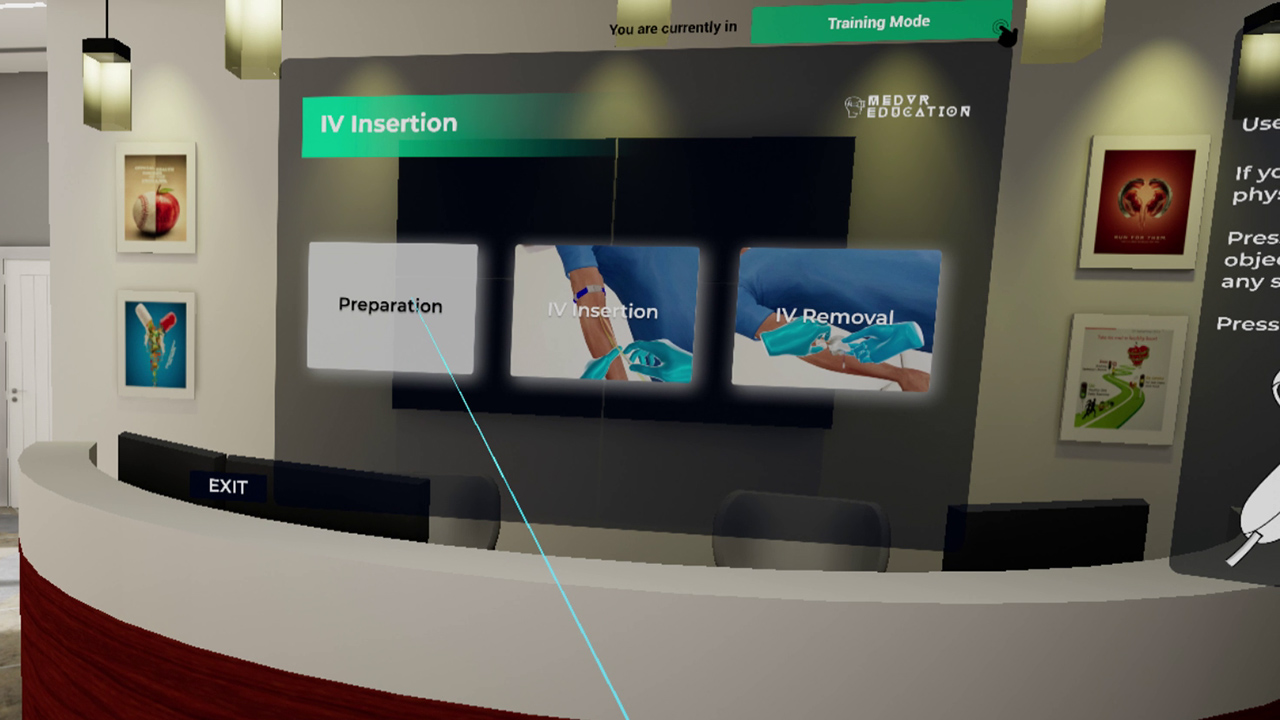 Assessment
Test skills to perform the procedures from start to finish without prompts. An incorrect step will take the learner back to the start to start afresh.
Live Scoring
Instant Feedback
Unlimited Practice Sessions
LMS Integration