Critical thinking

Procedural finesse
Interprofessional skills

Muscle memory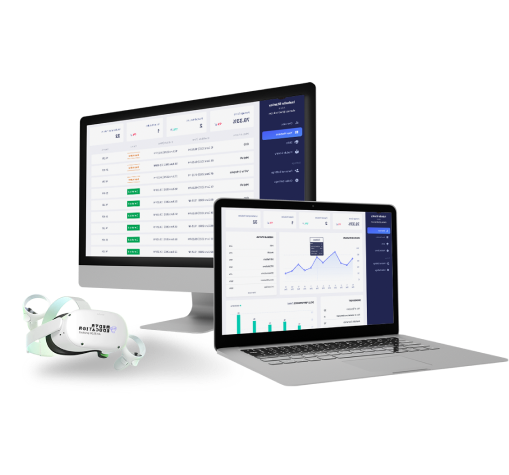 MedVR Ed understands the critical role of first responders in meeting healthcare goals. XR Nursing Curriculum is a step towards implementing XR in healthcare and providing meaningful and effective training to nursing students and professionals. 
First responders and nurses form the backbone of the healthcare profession, providing support at multiple levels and helping hospitals and healthcare organizations achieve their goals. At the same time, the nursing profession can prove to be very exhaustive and demanding, especially in times of emergencies. The pandemic, needless to say, proved to be highly challenging to every nursing professional. While illnesses and calamities may not be controlled, it would be worthwhile to provide quality training to professionals and VR training nursing skill can prove to be highly effective in meeting this need.
VR nursing skills training solution can help provide effective and efficient training and practice opportunities, be a step towards overcoming the shortage of staff, and will also help in closing skill gaps. With quality training and confidence in their arsenal, nurses will be prepared to face and handle everyday challenges. 
How does it work?
MedVR Ed's vast and dynamically growing VR nursing skills simulation library serves as a rich repository of training and practice modules in the field of nursing. Each VR training nursing skill module is developed under the expert guidance of experienced nursing professionals and includes tasks and activities that help learners practice and polish their skills. Universities and training institutes can successfully implement VR training nursing skills in their labs and experience the benefits. 
Explore
Select
Customize
Train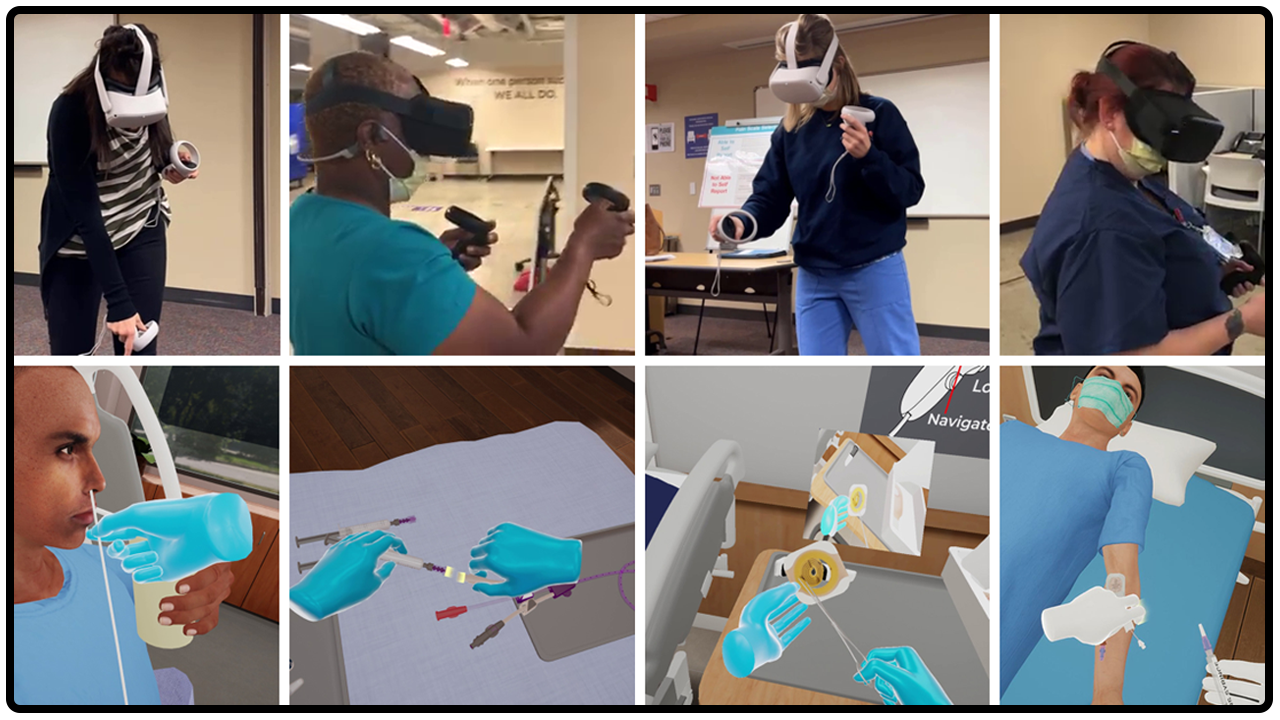 Work
MedVR Ed Clinical Library
Upcoming Solutions in Library
Airway Management
BLS
Initiating a Transfusion
Applying Topical Medications
Administering Ear Medication
Photorealistic environments
Get true-to-life experiences
Physics-based interactions
Handle objects as in real life
Multiplayer with voice-chat
Cut across boundaries to train as a team
Haptic feedback
Hands feel the actual effect of actions
Reduced error rates
Increase efficiency, reduce errors
Increased ROI
One-time investment with repeated returns
Critical thinking
Think, analyze, and assess critically
Teamwork
Practice to perform as a team
Do we customize?
Absolutely!
All skills in the MedVR Ed library can be made available in three forms.
Book a Demo

OFF-THE-SHELF SOLUTIONS
Get started right away!
FULLY CUSTOMIZABLE
Fully customized to suit individual organization requirements.
MIX AND 
MATCH
Create a mix of off-the-shelf and customized solutions.