About The Course:
While the removal of a PICC line is not very complicated, it still requires care and caution. To avoid complications like breakage or foreign body embolus, it is necessary to perform the procedure with utmost safety. Performing a PICC removal in a virtually simulated environment with a virtual patient provides nurses practice in the procedure and helps them identify the nature of problems they may encounter in real-life scenarios.
Learning Objective:
Gathering required material
Performing hand hygiene
Detaching catheter from the securing device
Removing the catheter and applying a fresh dressing
Core Skills Training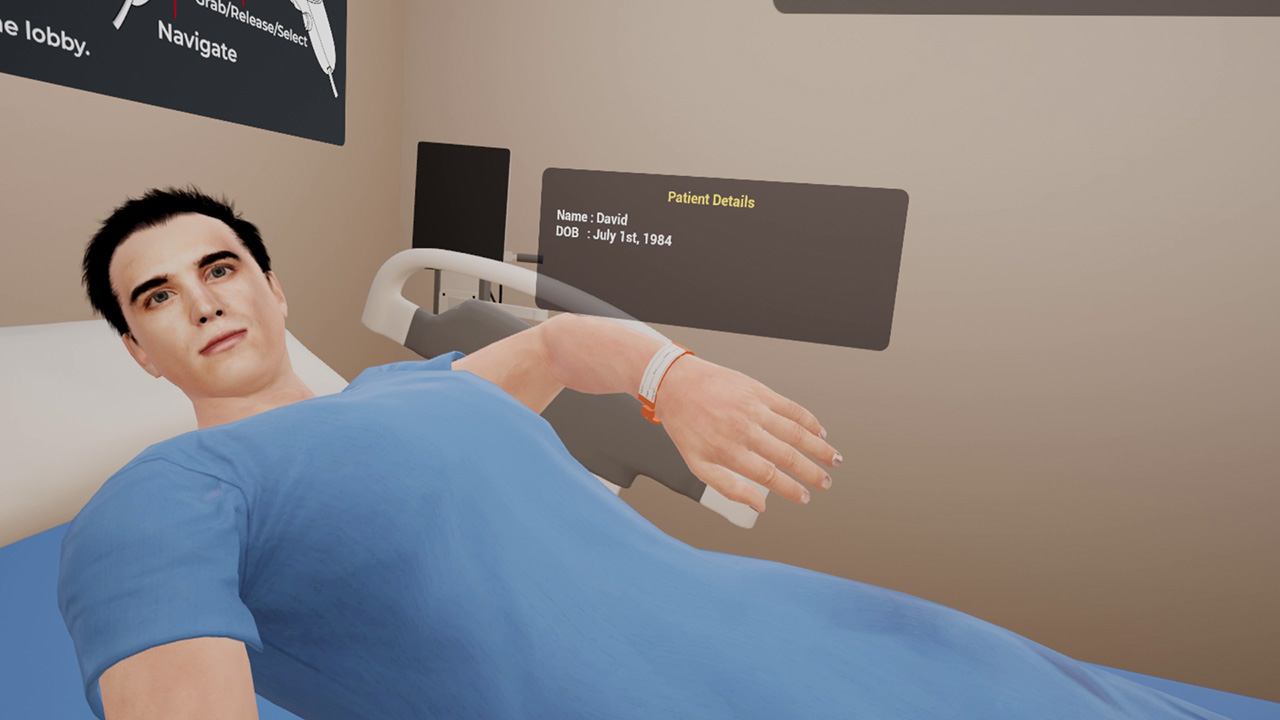 Patient Preparation
Successful procedures, even minor ones, are always preceded by an efficient preparation stage and the same applies for PICC removal. As part of this lesson, learners perform steps like confirming the patient's identity, gathering supplies, and performing hand hygiene. The session is enhanced with adequate affordances, realistic environments, and a responding virtual patient.
PICC Removal
Removal of the PICC line is a simple, but significant procedure. Careful execution is required to avoid complications. As part of this lesson, learners practice steps like removing the old dressing, detaching the catheter from the securing device, removing the catheter, and applying a fresh dressing at the insertion site. Adequate affordances are provided along with detailed instructions for a successful practice session.
Training
With prompts, guidance and affordances learners are hand-held through the process to practice the procedure in a virtual environment with a virtual patient.
Photorealistic Virtual Environment
Physics-based Interactions
Learn by Doing
Visual Affordances
Assessment
Test skills to perform the procedures from start to finish without prompts. An incorrect step will take the learner back to the start to start afresh.
Live Scoring
Instant Feedback
Unlimited Practice Sessions
LMS Integration