About The Course:
Jennifer Brown is a 58-year-old female. She is visiting the physician's office for a staple removal procedure ten days after she had an excision of squamous cell carcinoma. The incision is three inches long with seven staples on the right lower leg.  
In this multiplayer VR simulation, users practice the procedure to remove staples in realistic environments. It contains both training and assessment modes to help learners first practice the procedure and then assess their skills.
Learning Objectives:
Demonstrate sterile technique while preparing and removing staples

 

Demonstrate standard technique of removing staples

 

Demonstrate standard technique of applying adhesive strips

 

Explain aftercare instructions to patient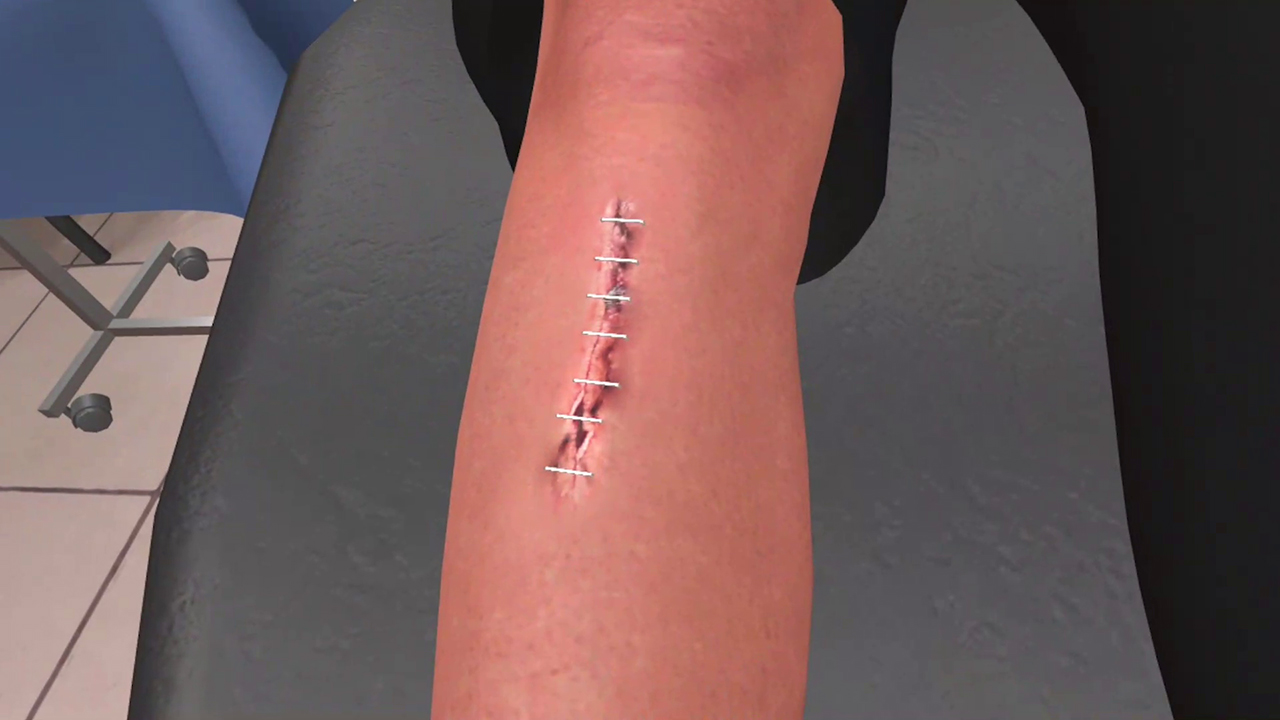 Reference:
Wiegand, D. L. (2017). AACN procedure manual for high acuity, progressive, and critical care (7th ed.). St. Louis, MO: Elsevier.
The Joint Commission. (2019). Standard NPSG.07.01.01. Comprehensive accreditation manual for hospitals. Oakbrook Terrace, IL: The Joint Commission. (Level VII) 
Customize Your Program
Get rid of the editor. Adopt in-VR customization.
MedVR Education is bringing to you in-VR customization that will enable you to customize your procedural simulations by making selections from a range of feature choices.
Select patient from a diverse background
Choose preferred virtual environment
Select equipment used in the procedure
Modify difficulty level of the assessment mode
…..many more to come
Multi-player
Sessions
Physics-based Interaction
Core Skills Training
Procedure Preparation
In the Procedure Preparation module, the user is required to confirm the patient's identity and educate the patient about the procedure and post-procedure care. Having done this, the user will gather the material required for the procedure, perform hand hygiene, create a sterile field, and get the patient ready for staple removal.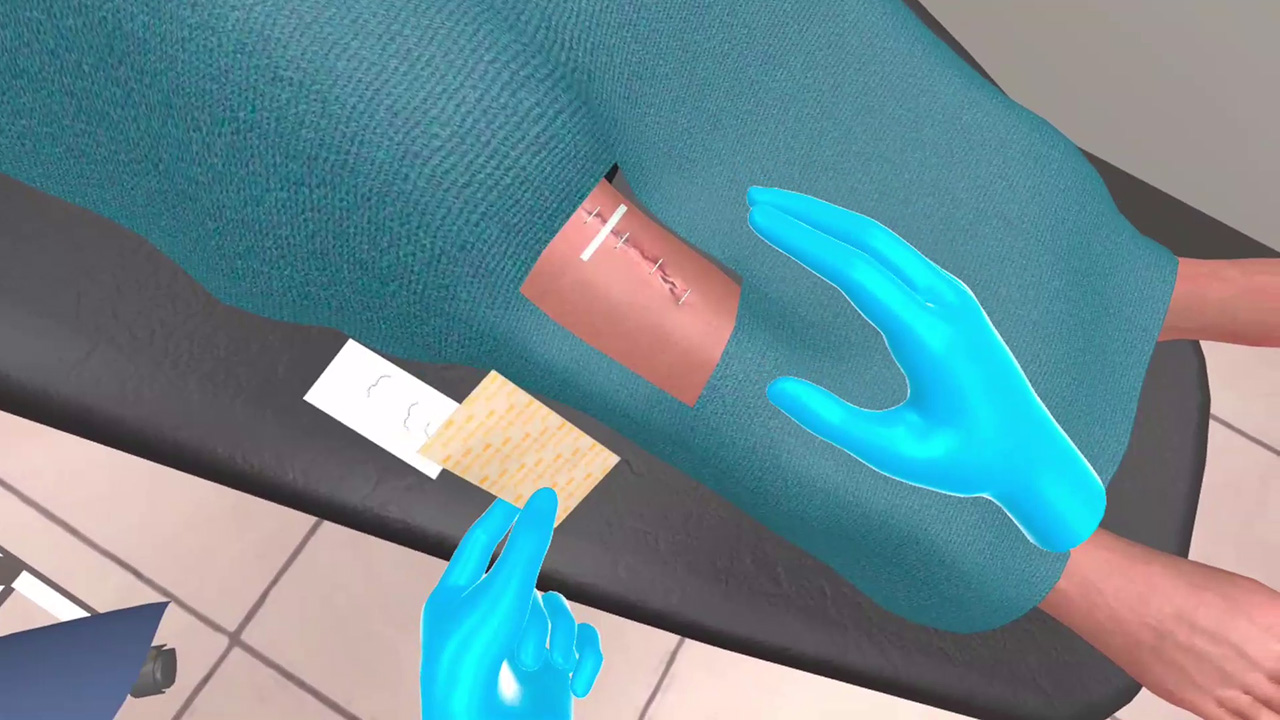 Staple Removal
In the Staple Removal module, the user will begin the procedure by inspecting the incision site to check that the incision is well approximated. Using alcohol swabs, the user will clean the incision, extract the staple with a staple extractor, and apply adhesive strips on the skin. The procedure will be repeated for all seven staples. All extracted staples and the staple extractor will have to be disposed in the sharps container and appropriate hygiene regime performed after procedure completion.
Training
With prompts, guidance and affordances learners are hand-held through the process to practice the procedure in a virtual environment with a virtual patient.  
Photorealistic virtual environment

Physics-based interactions

Detailed instructions

Adequate affordances to assist in task completion
Assessment
Test acquired skills to perform the procedures from start to finish without prompts. An incorrect step will take the learner back to the start to start afresh.  
Live scoring

Instant feedback

Adequate affordances for efficient performance

Time tracking to monitor activity completion