About The Course:
PPH or postpartum hemorrhage, a serious vaginal bleeding after childbirth, can turn life threatening if not identified and controlled in time. In order to prevent such untoward circumstances, it is crucial for healthcare team members to be well-versed in recognizing the situation and calling for help in a timely manner. Treatment administered in time plays a significant role in controlling bleeding and saving life and families.
This multiplayer VR simulation facilitates team collaboration and learning from various locations from across the globe. Learners not only acquire the skills but also share knowledge and experience through voice chat in real time.
Learning Objective:
Recognize an emergency
Demonstrate appropriate clinical management of the patient with hemorrhage
Measure QBL (Quantitative Blood Loss)
Display appropriate teamwork and communication
Conduct appropriate communication with patient and family
Reference:
Developed in accordance with California Quality Care Collaborative, Association of Obstetrics and Gynecology and Joint commission.
Customize Your Program
Get rid of the editor. Adopt in-VR customization.
MedVR Education is bringing to you in-VR customization that will enable you to customize your procedural simulations by making selections from a range of feature choices.
Select patient from a diverse background
Choose preferred virtual environment
Select equipment used in the procedure
Modify difficulty level of the assessment mode
…..many more to come
Natural Language Processing
Multi-player
Sessions
Physics-Based Interaction
Core Skills Training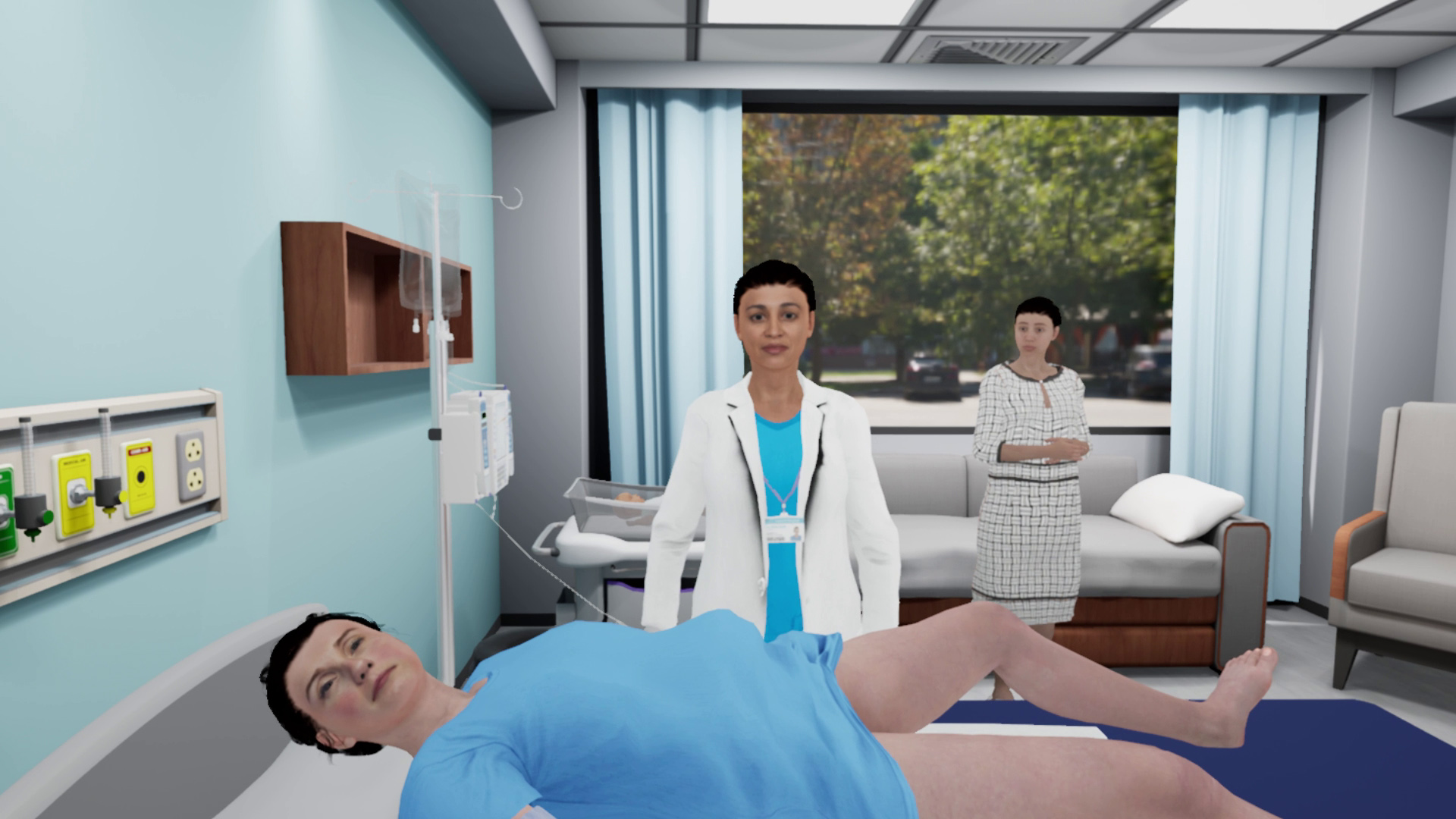 Postpartum Hemorrhage
From identifying an emergency to administering the appropriate treatment, every step in the process of a PPH treatment is crucial and calls for quick decision making and timely action. Through a virtual patient, this module helps learners gain confidence and experience in treating a PPH patient. With adequate affordances and helpful guidance, every learner is provided ample opportunity to practice and perfect the skills to perform with accuracy and efficiency, thereby helping perform in real-life situations with expertise.