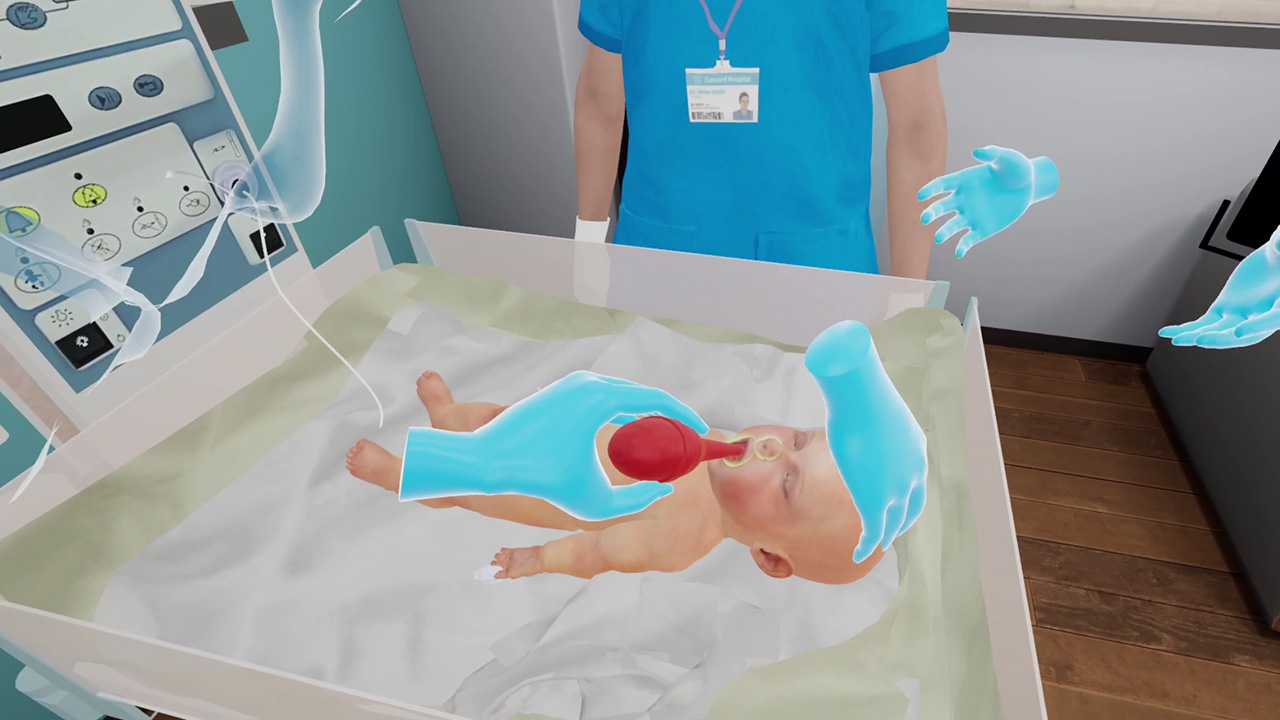 The process of birth brings with it changes not only for the mother but also the newborn. For the neonate, all body systems undergo change. Birth ushers in a major transition in life and the body is required to cope with this transition. Changes can be accompanied by complications, birth asphyxia being one of them. According to WHO reports, birth asphyxia is one of the leading causes of early neonatal mortality. While some cases may be due to serious complications, there are many that can be prevented, if detected and acted upon in time. Having a well-trained neonatal resuscitation team during childbirth is essential for timely action. The Neonatal Resuscitation Program (NRP) is designed to train healthcare professionals in managing birth asphyxia.
Symptoms of birth asphyxia
Complications in pregnancy may be indications for the requirement of neonatal resuscitation but many a times the condition may occur suddenly without warning. To prevent a misfortunate incident, proper monitoring is vital before and after birth. The presence of a trained personnel who can provide resuscitation, if required, is also essential during the delivery process. A case of asphyxia develops within the first three minutes of the newborn's life and must be tended to immediately without any delay. 
Symptoms of birth asphyxia include:
– Signs of very weak or no breathing at all 
– Blue, gray, or lighter than normal skin color 
– Weak reflexes 
– Heart rate lower than normal 
– Meconium-stained amniotic fluid 
– Weak muscle tone 
– Low blood pressure 
– Lack of urination 
– Unusual blood clotting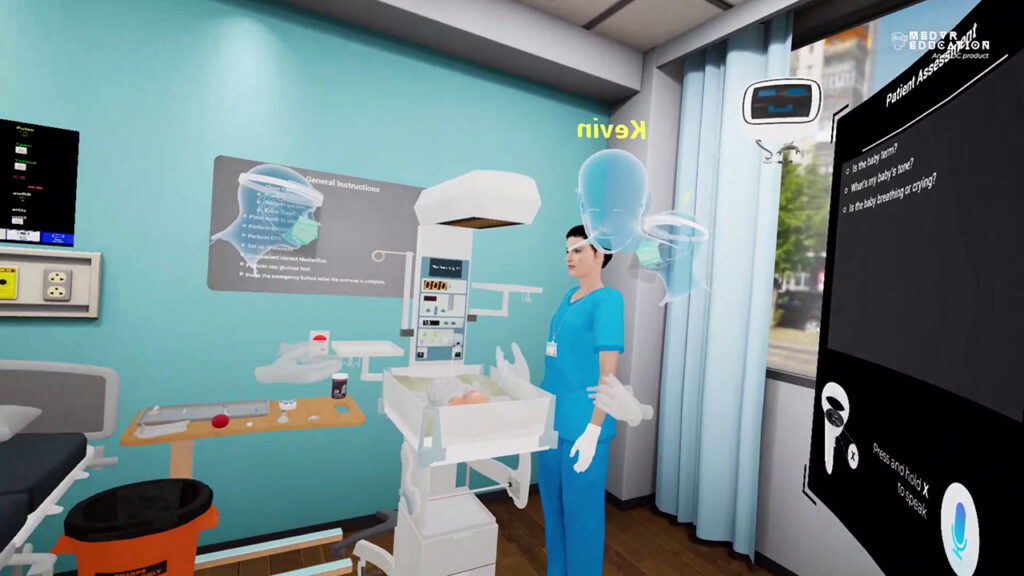 Why practice neonatal resuscitation in VR
A case of birth asphyxia is a very delicate one and needs immediate response. Presence of mind and decision-making skills are of utmost importance. These skills need to be developed before walking into a real-life case. However, real-life is not a practice ground so how does one practice? Virtual reality practice sessions can prove to be very effective solutions. VR sessions place learners in close-to-reality scenarios where learners get to perform tasks as they would in a real-life situation. The biggest plus-point is that no one is at risk here. A mistake will not prove catastrophic. No life will be lost.  
In fact, a mistake can prove to be a lesson helping learners understand where they went wrong. The practice session can be repeated with changes in approach to ensure successful execution. 
Another benefit of a VR session is the ease with which it can be accessed. All that a user needs is a VR headset. No elaborate arrangements are required and no dedicated space needs to be allotted. Strapping on a headset, the user can start practicing right away. As soon as one session is over, the user can simply go back and start again. No time lag between sessions means the availability of more training time.
Why train with MedVR Education
The rich app library of MedVR Education includes one for NRP as well. Along with offering the basic VR benefits, MedVR Education solutions boast of some added advantages that enhance the value of each training session.
– Photorealistic virtual environments create a real-world like set up creating familiar working scenarios. 
– With haptic feedback learners get to feel the real in the virtual increasing the level of immersion and engagement. 
– Multiplayer sessions allow users to join from multiple locations to perform the task in collaboration. These users can communicate with each other in real-time using voice chat. 
– Voice-chat in real-time allows users to work as a team and share knowledge and experiences. 
– Physics-based interactions provide real-world experiences as object handling in the virtual space is similar to those in reality. 
– Ease of access is assured as all technical issues are managed at the backend by the tech team. App installing, updating, and maintaining is done remotely by the MedVR Ed tech team. 
This program is offered in an open scenario format where learner becomes a part of virtual scenario tending to a new born found to be limp and not breathing. The learner dons the role of a nurse working in a neonatal nursery and must take appropriate steps for a neonatal resuscitation procedure. The session is followed by a debriefing that helps learners analyze and improve their performance. 
MedVR Education simulations are designed to provide quality training and practice opportunities to healthcare professionals. Each simulation aims at bridging skill gaps and preparing professionals who can perform confidently not only individually but also as a team.  
Contact us to know more about VR in healthcare training, or visit  MedVR Education to explore the various programs we offer.